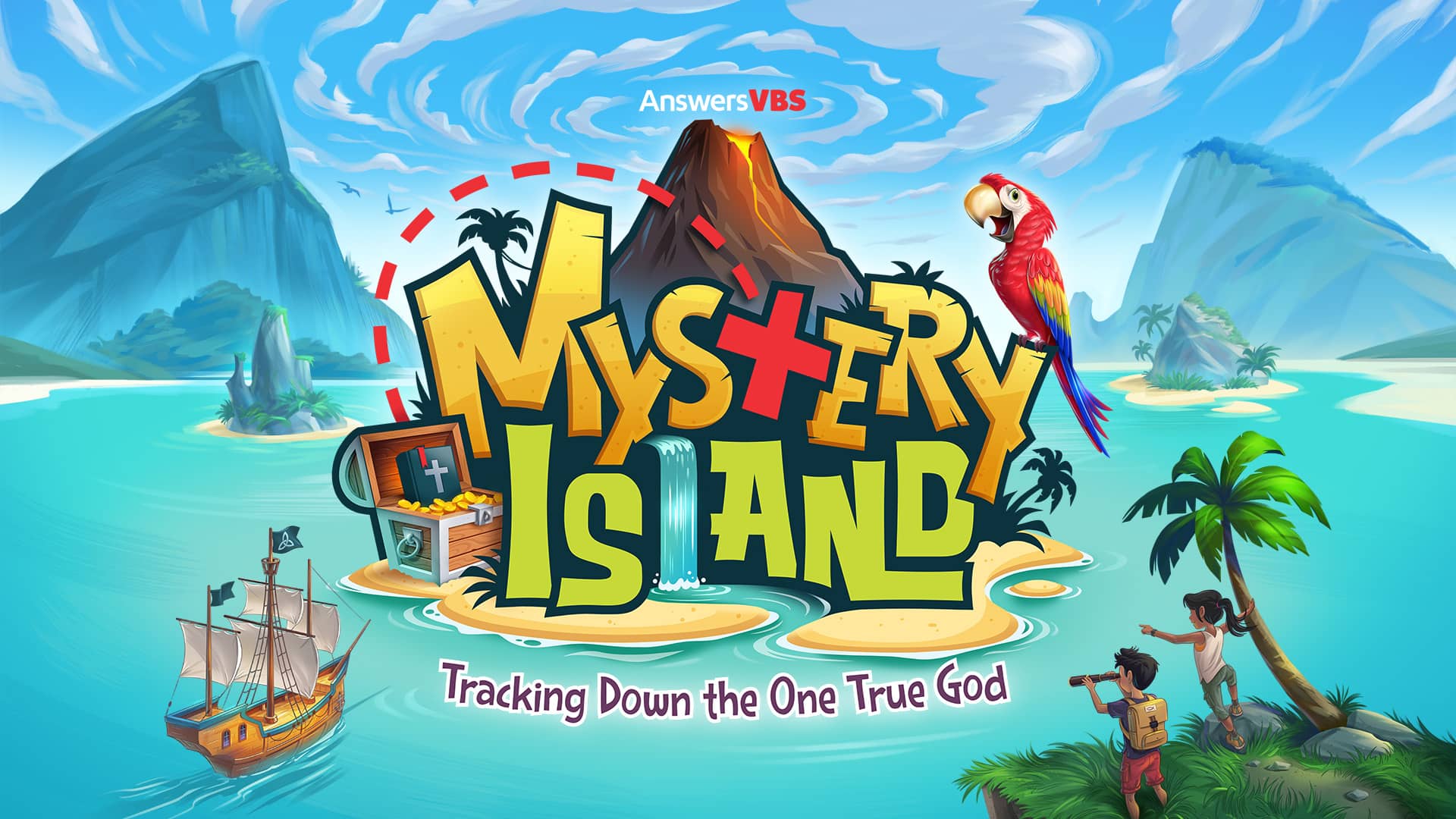 Welcome to Mystery Island!
Join the fun in the sun!
Is there only one God? Who is God? What is God like? Does God love me? Can I know God?
Our kids grapple with questions like these every day. At Mystery Island, prepare to be thrilled from the top of your sun-drenched head to the tip of your sandy toes as we explore an intriguing tropical paradise while tracking down the one true God.
Kids will gain a better understanding of our awe-inspiring Creator God and the salvation he offers through Jesus Christ!
They'll discover who God is by studying his attributes as they look to the only source of truth, God's Word.
Grab your sunscreen and get ready for a taste of paradise as you track down the one true God with Mystery Island!
COVID-19 RESTRICTIONS 
1. We ask that all participants and accompanying guardians wear face masks during the event.
2. We will have hand sanitizing stations and disinfecting of high touched surfaces. 
3. We ask that if you, your child, or anyone in your household are experiencing the following symptoms: cough, fever, runny nose, loss of taste or smell, or tested positive for COVID-19 or been exposed to someone who tested positive for COVID-19 in the past 10 days, we asked that you refrain from attending the event.
Sign up today for this event! You can register your kids or sign up to volunteer. Registration for both participants and volunteers starts on Sunday May 1, 2022! 
We are asking that all volunteers purchase a staff t-shirt, and other church members purchase a regular non-staff t-shirt. All participant t-shirts will be purchased by the C2C Youth Department.