Meet our pastors
Bishop Euton M. Laing, M.D., D.D & Elder Sharon Laing, Th.D
Born in 1961 in Kingston, Jamaica, Dr. Laing in his early years distinguished himself as a keen servant of God after he began his pilgrim at the age of thirteen at Bethel Temple Apostolic Church in May Pen, in the parish Clarendon, under the leadership of the late Bishop Higgins.  
Not long after, in 1977, his innate inclination to become a warrior in the army of Christ became more vividly defined as he became a member of the Holiness Temple Church where he was a Sunday School teacher at age 15. Less than a year later he was ordained a Missionary served in that capacity 2 years preaching and teaching the gospel. It would be remiss of humanity to not recognize the stellar contributions made by this emissary of Christ and Vicar of His Holiness- Jesus Christ our Lord. Indeed, he is a lighthouse on the shores of our father's kingdom; a citadel of strength and a fortress of endless fortitude, oh may we inherit half his strength. I can hear the voice of Timothy saying "Let the elders that rule well be counted worthy of double honour, especially they who labour in the word and doctrine"
In October 1979 Bishop Laing migrated to the United States.  He continued evangelizing and maintaining hs role as a beacon light of hope for many who followed his lead. He was ordained a Minister and for six years he was the Sunday School Superintendent at Colorado Springs C.O.G.I.C in Colorado Springs, Colorado.   In 1984 he moved to New Brunswick to attend Robert Wood Johnson Medical School, and came back as an active member in Holiness Temple, in Somerset, New Jersey.  In September 1985 along with Elder Glenford Brown he became one of the Founding members of New Creation Apostolic Faith Church in Somerset, New Jersey.  He was ordained an Elder and labored for the next 19 years as the Assistant Pastor of New Creation Church of the Apostolic Faith Church.
In 1986 Dr. Laing was joined in holy matrimony to the most precious Sharon Hyacinth Brown and from this union came four lovely daughters, Zaadia, Kayla, Tatiana, Shandria, and Grandson Javion.  Elder Sharon is always there to lend her support and with her help, he was able to complete his Medical Degree at Robert Wood Johnson Medical School.  After residency in Family Practice at Somerset Hospital, he spent 8½ years at J.F.K.  Family Practice Residency Program in Edison, NJ as an Associate Director.  For the past 16 years, he has been in private practice in Somerset, NJ.   He is the Past President of Caribbean Medical Missions and Robert Wood Johnson Medical School (RWJMS) Alumni Association. He has received several awards for humanitarianism in medicine. Over the years he has worked tirelessly as Volunteer Associate Professor in Family Medicine where he has taught countless medical students. He has also volunteered in a Student-run Clinic "Promise Clinic" for many years and worked with The Eastern Service workers association in a free clinic for several years
In 2004 at the prime age of forty -two, he felt the call of God to enter a different kind of ministry to minister to the needs of the family, which led to the birth of Premier Family Life Ministry International. With great humility, he accepted the call and along with Elder Sharon Laing (his wife), now Associate Pastor, his 4 children, and all the members started a great work.  The goal of the ministry is family development in all areas. Over the past 13 years, he along with his wife has ministered to every spiritual and physical need of many families.
In June 2014, Dr. Laing received his Honorary Doctorate of Divinity from Grace Hill Bible University.
In August 2016 he was elevated to the office of Bishop with consecration presided over by Bishop Austin Wright of the One Way Apostolic Faith Mission Churches, headquartered in Kingston Jamaica.
Dr. Euton Laing has dedicated himself to the study of the word, fasting, praying and preaching of the gospel. He has preached and taught the word of God in New Jersey, New York and many other places in the USA as well as in Jamaica. He has distinguished himself as one set apart, one called to raise the standard of holiness, one called to bear the covenant of Christ, he has rendered his life to the service of our father's kingdom.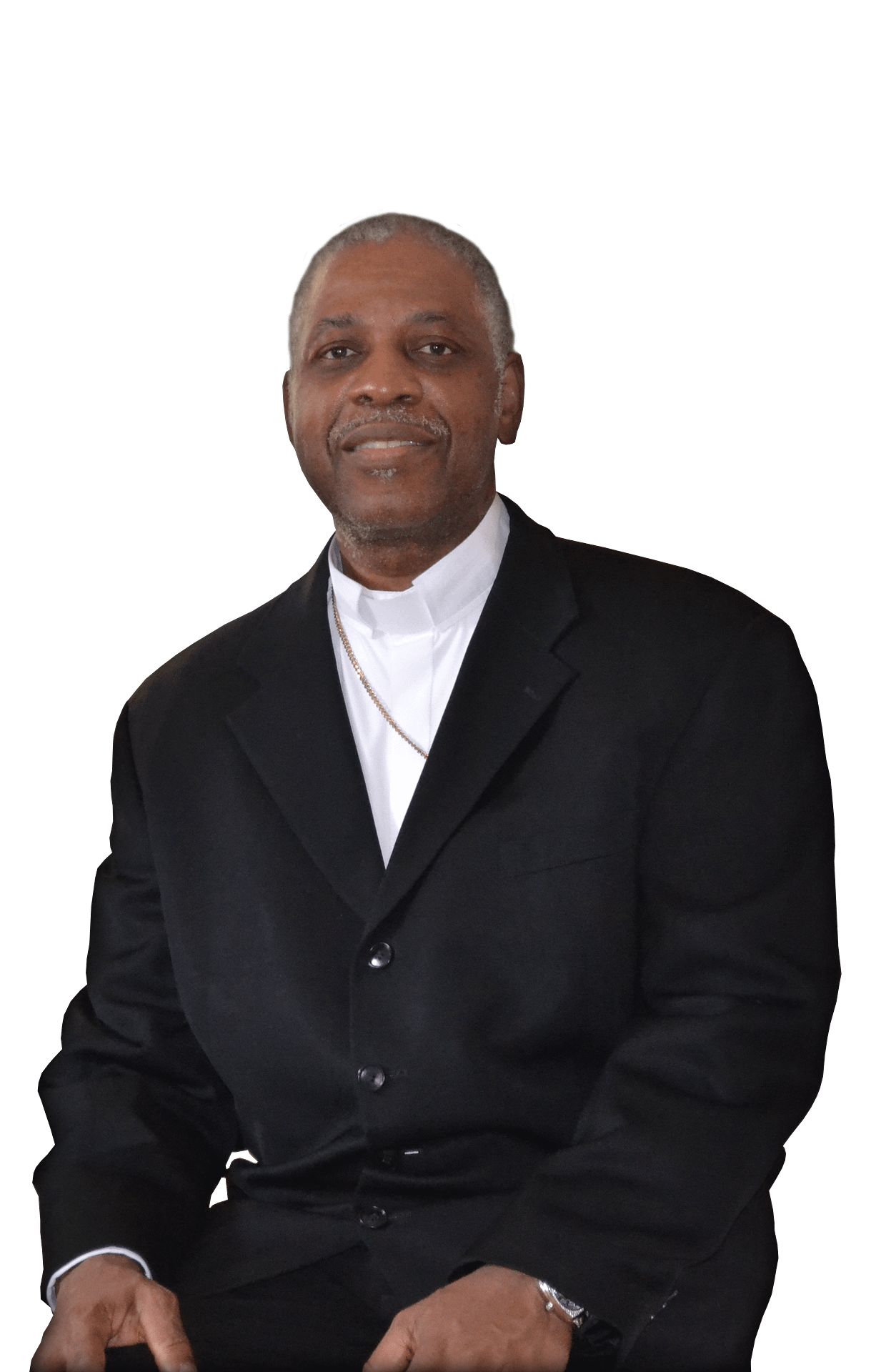 Overseer and Sr. Pastor: Bishop Euton M. Laing, M.D., D.D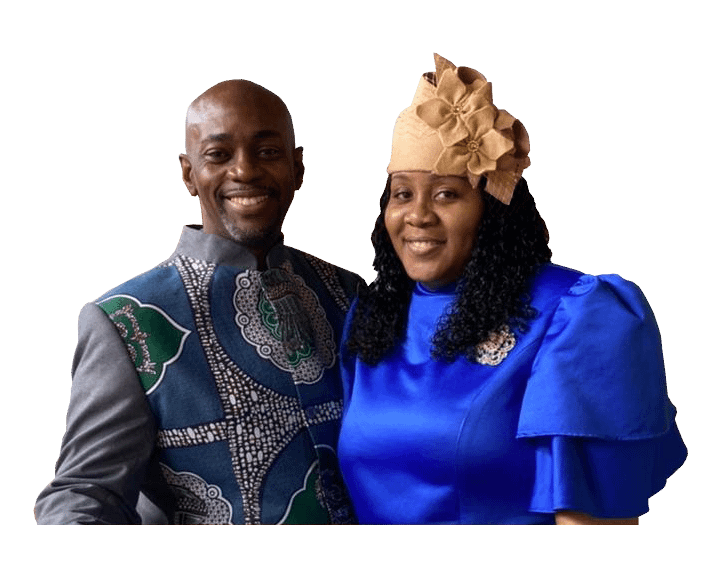 Presiding Prelate of one way apostolic faith mission
Bishop dr. austin george alphanso wright, j.p.
And how shall they preach, except they be sent? As it is written, How beautiful are the feet of them that preach the gospel of peace, and bring glad tidings of good things" (Romans 10vs 15)

Bishop Dr. Austin Wright has presented himself as a living sacrifice before the Lord Jesus Christ. He is married to the beautiful Minister Kaysha Dixon-Wright.
He is a devoted Christian, Husband, Father, Educator, Professional Counsellor, President and Pastor of the One Way Apostolic Faith Mission  Association of churches located in Jamaica and Miami, USA.
This profound "man of God" got saved at the Church of Jesus Christ Apostolic Faith but spent most of his earlier years in the True Witness Church of Jesus Christ. He surrendered his life to the Lord at the tender age of eight (8) years old and started ordained ministry just a few days before his fourteenth (14) birthday.
Bishop Dr. Austin Wright served in several capacities as a young man which includes but not limited to; Youth President, Choir Director, Praise and Worship Leader and as he would often tell us to our amazement, "Church Cleaner" which he extols to have been a great honor.
On November 7, 2010, Dr. Wright was installed to the office of Pastor and President of the One Way Apostolic Faith Mission Church. The Consecration Service was officiated by Bishop B. S. E. Dyer, his spiritual father, and mentor in the Lord, in November 2011.
A man of strong faith, a true worshipper, a kingdom builder whose 
modus operandi
 is ahead of his time and his experience, maturity, and wisdom significantly contradict his age. As a result of these qualities many men and women who are his senior, genuinely see and respect him as their spiritual father and mentor. Yet, he continues in humility, encouraging us always to be mindful that it is to God, be all glory!
Bishop Dr. Austin Wright has a passion for the Word of God; he displays a high level of exegesis and knowledge as it relates to the Teaching and Preaching of the Gospel of Jesus Christ. His father, the late Bishop Linford Wright was a Pastor and his mother, the late Mother Sitilda Wright a School Teacher, the foundation for his assiduous character and proactive abilities.
He holds a Bachelors Degree in Education (Western Carolina University), a Bachelors Degree in Religious Education (Global University), a Masters Degree in Organization Management (Mount St Vincent University), a Masters Degree in Adult Education (South-West University), a Postgraduate Degree in School Administration and Management (The Mico University) and Ph.D. in Theology (Andersonville Theological Seminary). He is also a licensed Chaplin with the Revelation 3:20 Theological University, Miami, Florida.
Bishop Dr. Austin Wright's dictum is "I can do all things through Christ who strengthens me (Philippians 4vs13)". This courageous motto has been displayed in his enviable ability to empower persons and to identify their hidden gifts causing them to achieve what previously seemed impossible. He is a naturally caring person, a strong believer in the necessity of spiritual order and protocol, a member of the National Christian Counsellor Association (NCCA) as well as the St. Andrew Lay Magistrate Association and recipient of the Outstanding Performance in Education (2010) and the Prime Minister's Award in 2009.
Our Bishop also received the National Award from the Governor-General of Jamaica in October 2013 for Meritorious Service for Religion, Education and Community Development.
This man of whom we speak has a genuine love for people and interacts with persons of all ages, races, religious beliefs, educational or financial status.
A humble servant, one who takes interest in the life of those whom he leads, a giving individual who makes the repeated sacrifice for the happiness and well being of others. No one can deny that the hand of God is upon him as we have heard, seen and felt the manifestation of the holy spirit through his ministry, we have witnessed the sick healed, those in bondage set free, saving of souls, the revival of the saints and prophesies that have unfolded.
He preaches and teaches the need for sinners to come unto repentance, promotes our daily walk with Christ Jesus and the necessity of the infilling of the Holy Ghost. He is an Evangelist by nature who has a desire to see souls saved for the Kingdom of God. We are the beneficiaries of an invaluable gift from God, a great activist of the body of Jesus Christ.
We the people of the One Way Apostolic Faith Mission Association of Churches salute and support him as he continues to labor in this vineyard, through the power of the Holy Ghost.
'And I will give you pastors according to mine heart, which shall feed you with knowledge and understanding' – Jeremiah 3:15

Sharon Laing was born on April 18th, 1964 in Kingston, Jamaica as the youngest of eight children. She grew up in Bull Bay, got saved at the age of twelve in August of 1976, at Holiness Temple. She became very active in the church over the next few years, directing choirs, teaching Sunday school, and working in the mission field.

In August of 1986, Sharon was joined together in holy matrimony with Bishop  Euton Laing, M.D. Later, she migrated to the United States to join Euton in March of 1987. She became a member of the New Creation of the Apostolic Faith Church in Somerset, under the leadership of Pastor Glenford Brown Sr. where she used her talents as a Deaconess, choir director, Sunday school teacher, Usher, fundraiser, cook, and much more. During this time, she completed a course at Bard College in North Brunswick. In the nine years that followed her migration, Euton and Sharon had four beautiful daughters: Zaadia, Kayla, Tatiana, and Shandria. Later on, in 2010, they were blessed with a grandson, Javion.

After being a member at New Creation for sixteen years, God called Evangelist Sharon and her husband to start a ministry, which became what is known today as Premier Family Life Ministry which August 2004 in the Laing's basement with about twenty-five people, and by the 2nd service, the basement was not enough room. The services were then held at the Somerset Volunteer Fire House on Easton Avenue for seven years. Presently, Premier Family Life Ministry has its services at 232 East Front Street in Plainfield.

In June 2014, Evangelist Sharon Laing was ordained an Elder and appointed Associate Pastor. With the burning desire to study the word of God, Pastor Sharon enrolled in Grace Hill Bible University in Plainfield, NJ. She worked tirelessly and earned her Bachelor's degree in Biblical studies in June 2015, her Master's in June 2016, her Doctorate in Theology in June 2017. She didn't stop there, as she now teaches one of the Associate's classes for Grace Hill Bible University and is also a certified Chaplain, who loves to care for the sick and pray with them. Pastor Sharon is a great example of a woman of God, a mother, a wife, and a friend. She is caring, selfless, hardworking, helpful to others, and an overall virtuous woman.
Associate Pastor
Elder Sharon laing, TH.d
Youth pastor
Elder donna richards, m.d., faap
Minister Donna Richards was born and raised in Queens, New York. She came to know the Lord at the age of 15. She was baptized in the name of Jesus Christ and received the precious gift of the Holy Ghost at Oneness Pentecostal Tabernacle in St. Albans, New York under the leadership of Bishop Lincoln Graham Sr. She had a desire to know more about the word of God and joined the Senior Bible Quizzing team. This was the foundation of her love for the word of God. She was also active in the choir and was part of the youth committee. In June 1992 she moved to New Jersey to attend Robert Wood Johnson Medical School to pursue her medical degree. She graduated in May of 1996 and then went on and completed her Pediatric Residency at Robert Wood Johnson University Hospital and St. Peter's Medical Center in June of 1999. In 2009 she married Phillip Richards, an awesome man of God who works with her hand in hand in the ministry. On September 30, 2012, Phillip was ordained an Evangelist and Donna was ordained a minister. Currently, they both serve as ministers at Premier Family Life Ministries International under the leadership of Bishop Doctor Euton Laing and Pastor Sharon Laing. Minister Donna Richards serves as the Youth Pastor, sings in the choir, is a part of the praise and worship team, and is a leader for the cell ministry. She is also a mother of two children, Malachi and Kayalee, who are a full-time ministry in and of itself.  She loves spending time with her family, especially vacationing and creating life long memories. Her passion is to expound on the truths of the word of God and equip people with the tools for spiritual growth, therefore; she is pursuing her Masters of Divinity at Urshan Graduate School of Theology.